Prices shown are per person based on two people flying on the same booking. Fees & Charges may apply. Min 4 seats available per flight, one way incl.taxes.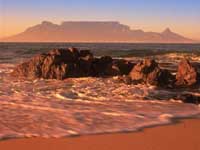 Featured Destination
- South Africa
South Africa has been billed as 'a world in one country', and any visitor who has experienced its delights, from the jumble of the gold mining city of Johannesburg in the north, to the sophistication of Cape Town in the south, to the sunny laid back beaches of Durban...